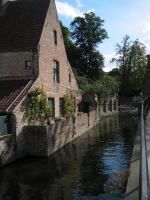 I recently got back from my trip all around the baltic on Oceana Cruises. We started in Stockholm, Sweden and ended in Dover, England. Along the way I got to see Finland, Russia, Aaland, Estonia, Belgium, Holland, and Norway. Life on board the ship was pretty nice, and the food was excelent. However, I'm not quite sure if I fit in all to well with the average occupant of a cruise ship. I travel to experience, not to see things. Of course, like any other traveller, there are certain things that I would really like to see along my way. Yet, to live and travel in a glass enclosed box looking down on residents living their lives is not for me. I want to be with the people, walk amoungst them, eat what they eat, see what they see. I want to try to catch a glipse of the gestalt through which they view the world.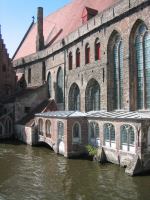 For the most part, I was able to do that. My parents, while not as extreeme as myself, also enjoy seeing things through their own eyes, not necessarily just seeing what the preprogrammed tour guides think is important. In fact, only in Russia were we unable to be almost completely on our own in the cities which we visited.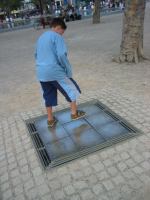 There were so many interesting things to see throughout the trip, that there is no way that I'll possibly recound all of them in a single entry here. Suffice it to say that the experience changed once again how I view the planet, probably as much as my drive through the US changed the way I view the US itself.